Do you want to play Taylor Swift Games? You can guess the taylor swift song in a lot of games related to Taylor Swift. If you're swiftie fan, you will like this games! Here you will find a list of best Taylor Swift games.
Taylordle
Taylordle is a game like wordle that can be played all day. In this time you must guess a Taylor Swift word in six guesses. Taylordle, also known as Taylor Swift wordle, is a smart take on the original word game wordle. The game allows you to arrange a word via the virtual keyboard on the screen or the physical keyboard.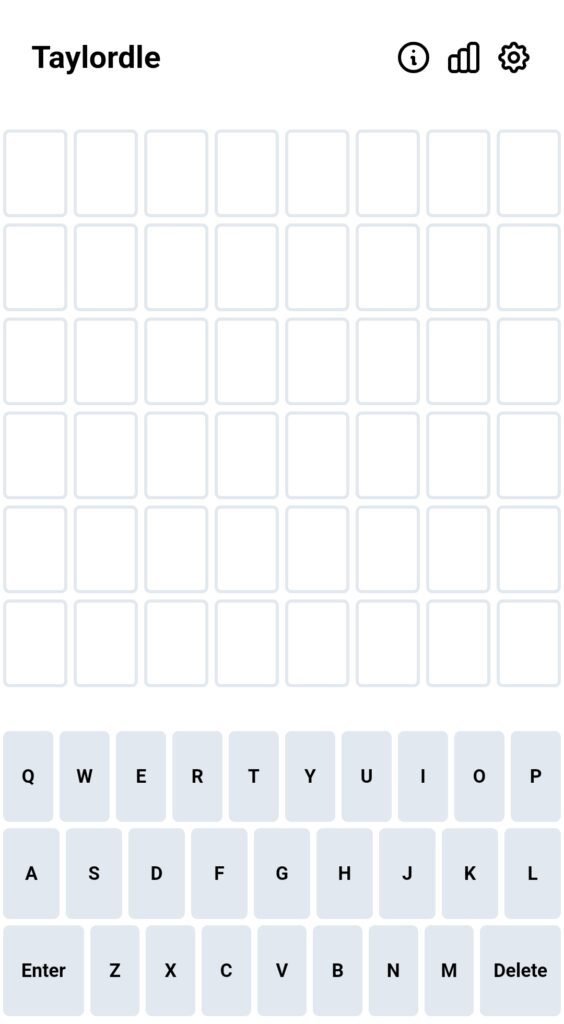 Play todays Taylordle daily puzzle on Taylor2048.com
2048 Taylor Swift
2048 Swifty taylor is a popular single-player puzzle game based on 2048-game. The object of the game is to get the highest score possible by merging the tiles. Each time you swipe a tile in any direction, it merges with its neighbor to become a new number. Instead of numbered tiles, the Taylor Swift 2048 game has tiles for each of the singer's albums. When two albums with the same cover merge, they become one. Each Taylor Swift albums in order represents a number like in the original game, with each merge generating a higher score.
Play todays Taylordle daily puzzle on Taylor2048.com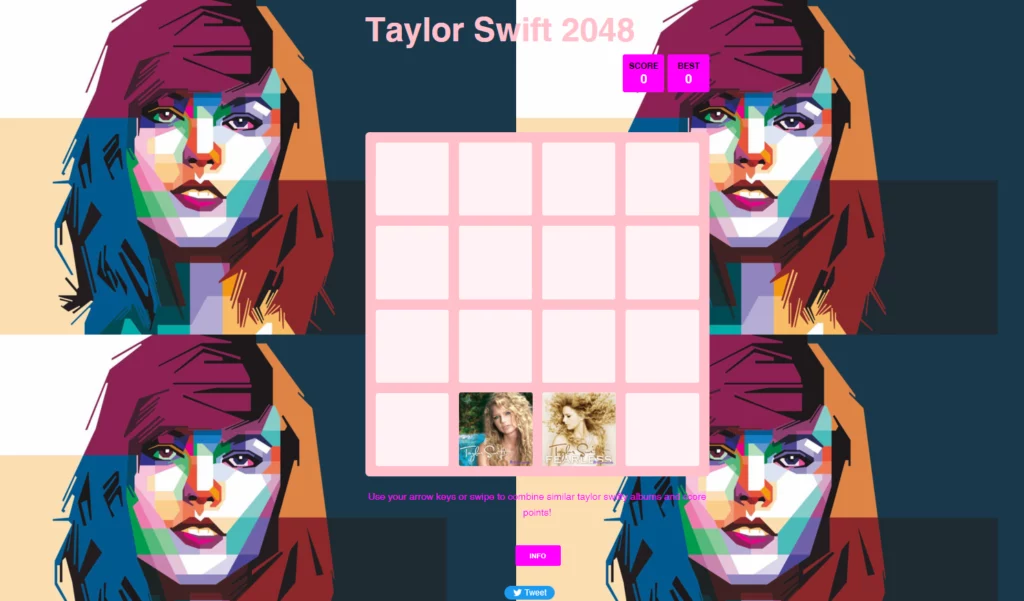 Swiftle
Swiftle is a Taylor Swift heardle. You must guess the Taylor Swift song from a clip in 6 tries. Your goal is to identify the song's title as accurately as you can in the least amount of time. Swiftle Unlimited is a treasured game for Taylor Swift fans and is inspired by Wordle and Heardle. You can play unlimited.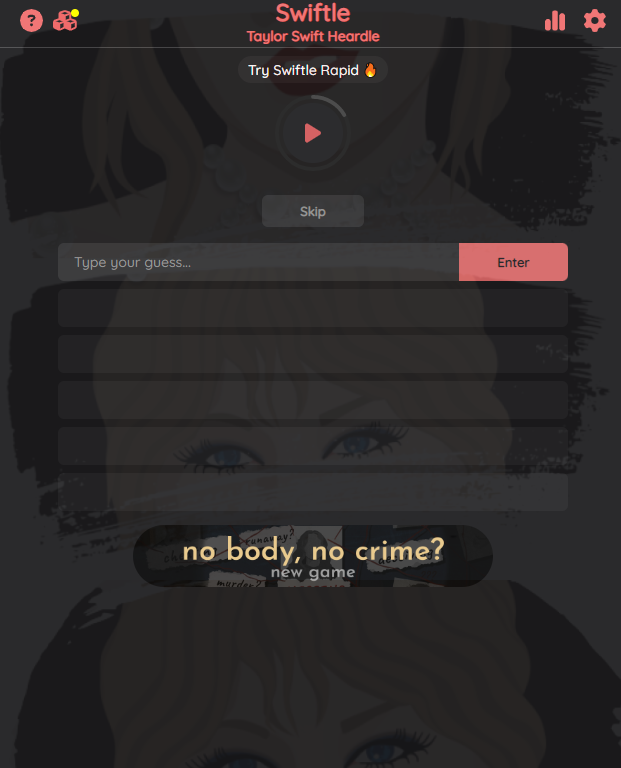 Play todays Taylordle daily puzzle on Taylor2048.com
All this being said…
Personally, the game I like the most is Taylordle. You can play whatever you want. If you like the singer Taylor Swfit, I'm sure you'll like them all. We will expand the content of the post with new games related to the singer-songwriter.